In the previous post we looked at what listed building means and a few examples. I will post more on these buildings in Thatcham in future posts. Just the same as you can have a building listed you can apply to have a listed building removed, or rather delisted. A building that is on the national list can be removed, delisted, for a number of reasons. In some cases it is because the criteria may have changed, it may be because building work has already altered the structure and the original feature are gone or in a few cases the structure has been destroyed.
Chamberhouse Mill
This was a grade III listed building. Grade III was removed in 1970 and this building was reclassified and still shown on the 1978 list but by the mid 1980s the building had been delisted. I should note I have found some of the lists are drawn up using old data so dates ar by this date or before.
Chamberhouse Mill was a flour mill powered by the water of the River Kennet. There appears to have been a mill on the site since at least c.1391 when William Montague of Crookham granted land including a mill in Crookham to Thomas Street. However, it is possibly earlier, perhaps one of the Domesday mills? The current mill building dates to the nineteenth century.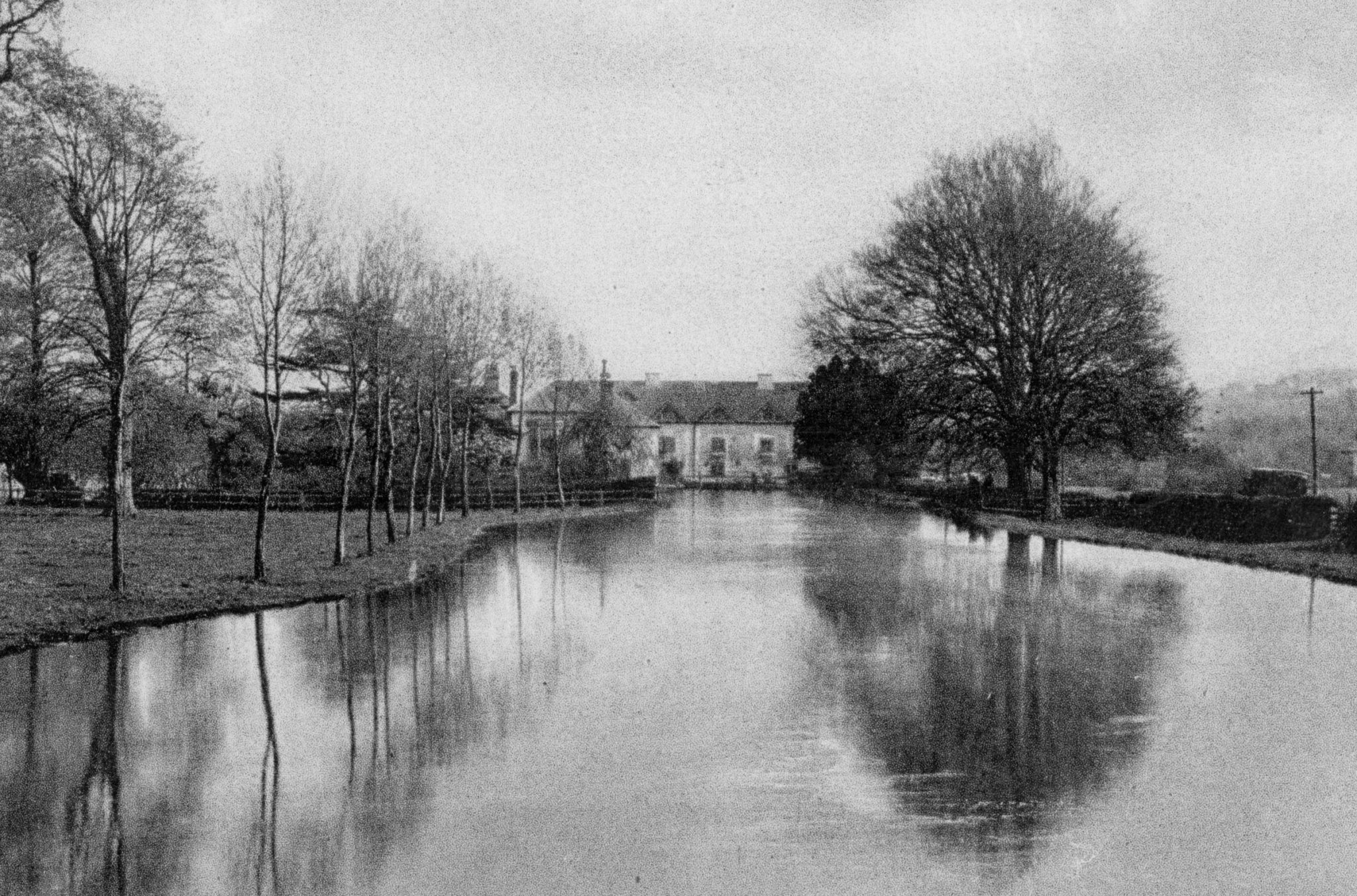 John Henry of Colthrop Mill came to own the estates of both Chamberhouse and Crookham in 1938. Chamberhouse Mill was included in this and remained a working mill at the time. The mill was kept operating under the continued supervision of miller Fred Smith. It continued to operate until Fred passed away in 1965. The mill was later sold and by the end of 1977 the mill had been converted into residential properties. The millers' house was demolished and rebuilt, into three houses but the mill itself is still very much intact, the resoration being undertaken by Raphael Ltd. The waterwheel remains in situ and many of the internal workings are still in place.
Marsh House
Marsh House once stood on Chapel Street, a stones throw from the Old Bluecoat School and was grade II. John Blay, Thatcham parish surveyor, purchased an old cottage from John Parry for £25 and soon, c.1794, had a new and rather grand house built. John Blay was also the school master of the Lady Frances Winchcombe's Charity School (we call it Old Bluecoat School today). The building passed to Samuel Blay and it stayed in family until c.1864. It was then sold to John Lawrence and then passed through various hands eventually coming to the Fyfield family.
Marsh House is shown in the photograph below, it is the tall rectangular building to the left.
In c.1972 the property passed one last time, this time to a developer who had it demolished and new building erected in its place. However it is interesting to note that Marsh House still appeared on the 1978 listed building register. It would appear that the building was demolished and not immediately delisted but I am yet to confirm that.
Thatched Cottages
On the main road, the A4, you will find the old Thatched Cottages. These were once 5 properties and is listed with grade 2. The official entry records them as a 17th century timber framed structure and as one structure. However it would appear, to me at least, that there are phases of development here and it may not be one property built at one time. I also believe they may be 16th Century. However that has to be proven, a full building survey including dendro dating would help uncover the true history.
Getting back to the history of the building, these were charity properties. By 1968 the cottages were in a poor state of repair and by 1972 three of the five cottages had become vacant, boarded up and declared unfit for habitation. There was no electricity or running water in these buildings at the time. A fourth also became vacant around the same time leaving just one occupant in the cottages. This was Mary Steer who had lived at what was then number 66 for 54 years. Prior to that she had lived in another property still in Chapel Street, where she was also born.
I will never leave here.

Mary Steer, 1972.
In a write up in the Newbury Weekly News Mary stated "I will never leave here". She goes on to mention that she was concerned that the Thatched cottages would see the same end as the Nine Shilling Houses a short distance away, that is torn down and developed on. Sadly Mary passed away later in that year, however there was a preservation order on the building and they were sold off by the charity that owned them. The building was renovated and the five properties converted into four (66, 68, 70, 72 Chapel Street), what we see today.
Summary
Above has shown just three entries, but a range of differing ones. Listed status doesn't mean a building will always be preserved, Marsh House for example was demolished, I don't know why it was still listed on later entries, clerical error or was delisting not sought at the time? Chamberhouse Mill was delisted and developed, and looking at it today it still retains the original character and has many parts, gears and wheels, still present. The Thatched Cottages, an iconic landmark in Thatcham, shows the deep connection people have with their home town but also how little we actually know about some of our heritage.
Resources
1Chamberhouse Mill, A brief history, Angela Perkins
2Newbury Weekly News, Various issues from 1968 and 1972.